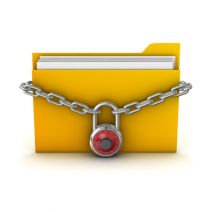 A business's data is one of its most valuable assets. Without it, your organization would fail to function and, more likely than not, crash and burn. This is the reason why hackers try so hard to steal or corrupt data from businesses just like yours; they understand its value, and it's about time that you do the same. Therefore, protecting your business's continuity by backing up your data is of critical importance.
To make your life easier, we've put together a list of features that your business's data backup and disaster recovery solution should have.
Automatic Backup Process
One of the many complaints that businesses have concerning their current backup solution is the fact that tape backup, the most common method of data backup, is a manual process. Users are responsible for setting the backup, and storing the backup media somewhere that is safe and secure from both internal and external threats. This means that tape backup is prone to user error. If your staff forgets to set up the backup, it's a whole day's worth of data that's on the line. An automatic backup solution eliminates this potential issue.
Multiple Backups Daily
Another big problem caused by common backup solutions is that they only happen once throughout the workday. This is problematic, especially considering the amount of data that could be lost if even half of a workday is lost. Tape backup is so resource-intensive that it can cause downtime if it's not performed at the end of the workday while the office is closed. Furthermore, tape backup makes complete copies of all files on the network, even if those files haven't been changed from the last backup session.
SMART Services's Backup and Disaster Recovery (BDR) solution is capable of looking at all files on your network, and recording the changes made to them multiple times throughout the workday. Since the backups are less intensive, more of them can happen, and your data will remain up-to-date at all times. In most cases, we prefer to back up data every fifteen minutes.
Off-Site and Cloud Storage
Yet another pain point for small business continuity is where they store their data backups. Some organizations, despite using tape backup, will store their data on-site, or even just keep it on the network for easy access. There's a slight problem with this method; if the office or network were to be destroyed, via hardware failure, a devastating natural disaster, or even a hacking attack, all of that data could be lost. By using SMART Services's BDR device, your data is backed up and stored remotely, off-site and safe, in either a secure data center. This makes accessing the data infinitely easier in the event of a major disaster.
Fast Disaster Recovery
The final thing that your business wants to achieve with your backup and disaster recovery solution is a relatively quick data restoration time. Restoring from tape can be a time-consuming process, since the backups are frequently very large and limited by the restraints of the hardware, like needing a technician to manually restoring the data. With BDR, in the event of a data loss disaster, it can immediately deploy the backed-up data from the cloud, effectively restoring your network in a matter of moments. In the event of a hardware failure or similar disaster, the BDR device can even act as a temporary server, eliminating downtime while you repair your downed server.
For more information about SMART Services's backup and disaster recovery service, give us a call at 586 258-0650 .