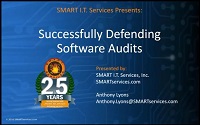 This webinar covers:
• Legal Issues in Software Audits
• Common Mistakes Made in Software Audits
• Organizational Impact
• Financial Impact
• The Audit Defense Process
• Settlement Agreements
• Litigation Considerations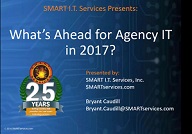 Are you aware of the major technology changes and shifts coming in 2017? And have you developed a plan to review and answer some of these tech questions?
• Whether a move to "the cloud" is right for you?
• What are the best email encryption options available?
• How do I employ an eSignature program for applications?
• Should I begin using Dropbox for sending large documents?
• Is it time for a PC and server upgrade?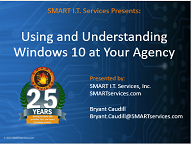 When it comes to Windows 10, most agents are either resisting a move to it or have it installed and know just enough to get by. It's clear there is a need for basic training and answers to some common questions, such as:
• How do I take advantage of the new interface and navigation?
• What happened to many of those Windows 7 & 8 features I liked so much?
• Are there any new features or tips and tricks that will help with productivity at my agency?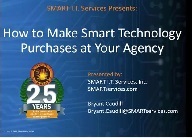 What are the appropriate specs and features you need to look for when buying your agency PCs and laptops? Too many agents purchase a new piece of hardware only to discover it does not play nice with the rest of their IT (even though a salesperson told them it would). Others overpay for hardware bells and whistles they don't need.