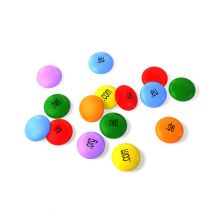 Have you ever wondered which websites on the Internet are the most dangerous? Recently it's been discovered that the majority of threatening websites on the Internet fall into some very easy-to-identify categories; or, more specifically, about 95 percent of all dangerous websites are found on ten top-level domains.
The study, which was performed by Blue Coat, came to this conclusion following a close analysis of tens of millions of websites visited by Blue Coat's users. Blue Coat keeps a database that ranks websites on how secure or prone to threats they are compared to others; in other words, how many of them are actual sites dedicated to providing great content for their users, and how many of them are basically just hotbeds of malware, spam, spyware, phishing attacks, and other activity that's dangerous to the user.
For those who are unfamiliar with the terminology related to top-level domains, it's the part of a link's URL that appears at the end of it. For example, .com and .net would be considered top-level domains. There are now a total of 1,054 top-level domains in existence now, but the majority of the dangerous domains account for less than 1 percent of all site registrations. Still, it never hurts to be cautious of the sites your employees access on your business's Internet connection.
For your reference, here are the top ten domains cited as being threatening to its visitors:
.zip: 100% evil, <1,000 domains
.review: 100% evil, 45,304 domains
.country: 99.97% evil, 5,442 domains
.kim: 99.74% evil, 8,913 domains
.cricket: 99.57% evil, 27,723 domains
.science: 99.35% evil, 324,833 domains
.work: 98.20% evil, 68,144 domains
.party: 98.07% evil, 206,914 domains
.gq (Equatorial Guinea): 97.68% evil, 69,437 domains
.link: 96.98% evil, 150,595 domains
With so many threats on the Internet, how do you keep your business's network safe? An ordinary firewall and antivirus solution isn't enough to mitigate the immense amount of dangerous entities that are found on the Internet, and you can't count on your employees to identify spam and phishing scams when they need to.
In order to guarantee that your business's network security policies are protecting you from as many threats as possible, including those found on sketchy websites, a Unified Threat Management (UTM) solution is ideal. The UTM can secure your business from all manners of dangerous web activity, and includes an enterprise-level firewall, antivirus, spam-blocking, and content filtering solutions to maximize network security. Give us a call at 586 258-0650 to learn more.