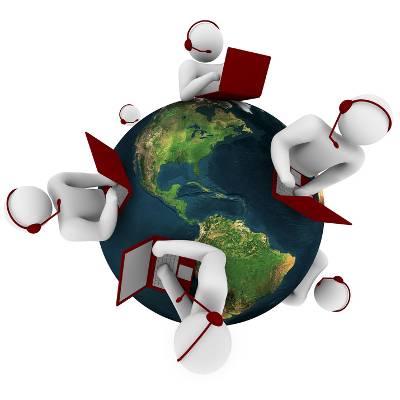 The value of professional services is that you can contract someone a reasonable fee to do something that you don't have the time or skill to achieve on your own. If you work in the service industry, this is your business model. Outsourcing the management of your IT to SMART Services is a classic example of a professional service that can save you money.
Like any responsible consumer, you will first go down a checklist of all your options before calling in a professional and spend money. As an example of how this troubleshooting checklist works, let's use the common IT problem of your company's server going down in the middle of the work day. Here are your four options to fix the problem.

Fix it Yourself
You have to be a smart individual to run a successful business. In the past, you have used your wit to overcome difficult issues, so what's a little server issue? Off hand, you may not know how to diagnose and remedy the problem, but you've become an expert in searching for answers. You may not have an IT technician on staff, but you do have Siri, your iPhone's virtual assistant. "Siri, how do I fix a server?"
As savvy of a business owner as you may be, the technical work of IT repair is a very specialized field of knowledge that takes years of training to become proficient in. Just because you can successfully install software and use Microsoft Office, doesn't mean you've got what it takes to pop open a server unit and deal with hardware issues. Acquiring the knowledge needed to fix a server will take much more than Google or Siri, it will take an education in computer repair.
It's highly unlikely that you can teach yourself computer repair by the end of the workday, and it's just as unlikely that your brightest employee has what it takes to learn computer repair in a short amount of time. The biggest problem that comes with trying to fix IT issues on your own is that, in doing so, you're not able to focus on running your business (the work that you're professionally trained in). If you're using your time to troubleshoot a server instead of generating revenue for your business, then you're looking at one expensive repair job when everything is accounted for.

Pass it Off to Your In-House IT Technician
If your company is large enough to have an in-house IT technician on staff, then you will simply notify them of the problem and not think about it again--or at least this is how it's supposed to work. A server will not schedule a crash around your IT department's vacations, and without a team of at least three technicians, it's difficult to guarantee 100% coverage.
Even if you have paid IT staff, your business can still benefit from SMART Services's managed IT services by providing your employees with a backup support team that will help when things get tight. Outsourcing IT with SMART Services is an economical way to expand your IT team's capabilities if you notice that they're becoming overwhelmed with their workload. SMART Services can lighten the load by remotely taking care of maintenances that take up a lot of your technician's time, which frees them up to focus on more important projects that will generate revenue for your business.

Hire a Random Computer Break-Fix Company
At this point in your troubleshooting checklist, you may be thinking that it's well worth your time to call an IT professional to come and fix your broken server. Your gut tells you this will be expensive, and if you pick a random break-fix company out of the phone book, then it certainly will be. They will come in and charge you by the hour to fix the issue, and if you've not dealt with them before, then you have to trust that they know what they're doing and won't tamper with your company's sensitive data.

Outsource Your IT with SMART Services
SMART Services offers your business a better solution. Our service agreements include all-you-can-handle IT support; this way, if something goes wrong with a piece of hardware like a server unit, then you don't have to contemplate the idea of learning how to fix it yourself. We're able to offer your business this kind of IT support because managed IT service is included in the service agreement, allowing us to remotely take care of an issue before it turns into a problem. This means that we can catch problems from our end and take care of them, before you even notice the issue in the first place!
By outsourcing your IT with SMART Services, you won't have to worry about technology problems. This lets you focus all of your professional services solely on making money! To learn more about SMART Services's professional IT services, call us at 586 258-0650.