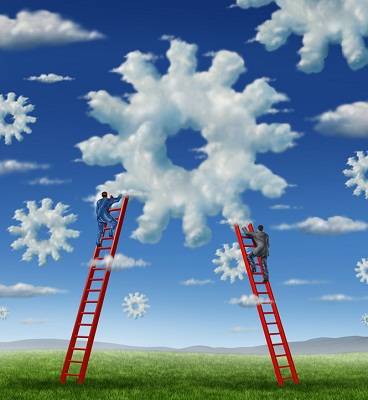 Desktop Virtualization is a great solution that lets you run two operating systems simultaneously on one computer. This allows users to no longer be tied down by one machine, and it can save your company money by cutting back hardware expenses. Local and Client/Server are the two models of Desktop Virtualization; here's how they compare.
Local Virtualization
With Local Virtualization, a user can run and store multiple Virtual Machine Images on their server or workstation. This is a technical way to say that your device will be able to display and run different operating systems and you can do work on both. Local Virtualization takes a fairly hefty workstation to run multiple operating systems; feel free to contact SMART Services to find out if your computer has what it takes for Local Virtualization.
One practical use for Local Virtualization is for software developers to test their product across different operating systems while staying at one computer, thus saving time. Another instance where Local Virtualization comes in handy is when using an application that is optimized for a different OS than what is running on your PC.
Client/Server Virtualization
With Client/Server virtualization, a user can still run two operating systems on their desktop, even with a PC that has significantly less power, like a terminal PC, Thin Client, a mobile device, or any computer with a web browser. The Client/Server model works by having the Virtual Machine Images hosted on a centralized machine like a server. With a powerful server hosting different operating systems and applications, you will then have the ability to use multiple terminals to access the information.
The Client/Server Virtualization model gives your business mobility capabilities. If a computer or mobile device is given access privileges and correct software, then you will be able to remotely access the Virtual Machine from anywhere. The Client/Server model can also save your business money when it comes to purchasing hardware. Instead of having to upgrade your entire infrastructure and purchase a fleet of expensive workstations, you will now be able to buy one high-end server and add new Thin Clients, or convert your old workstations into Thin Clients.
Another way the Client/Server model can help provide your company savings is by cutting back downtime. If a terminal machine happens to go down, an employee would then be able to access their work from another machine, keeping the project moving forward and eliminating downtime while the broken machine is being repaired.
Utilizing Desktop Virtualization for your business can save you money with technology expenses, and make your employees more productive with mobility capabilities. To learn more about how Desktop Virtualization can help save your business money and increase productivity, give SMART Services a call at 586 258-0650.