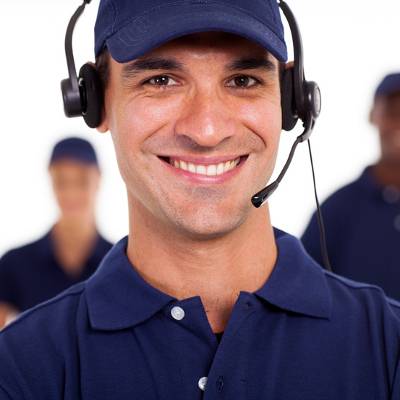 What are managed IT services all about? You've heard about how businesses are saving on their IT costs by outsourcing their technology needs, but how does this service work? The money-saving answer comes from this radical new approach to treating IT as a Service!
The fundamental reason why outsourcing IT saves your business money is because it turns IT into a service. This is known as ITaaS, or Information Technology as a Service. When IT is made into a predictable and affordable expense, you won't get slammed with unexpected IT repair bills known for busting budgets. The money saved from not having to pay for these unplanned expenses can instead be put toward more useful things that can grow your bottom line, like marketing and sales!
The amount of IT services you can outsource with SMART Services can be enough to supplement your current IT setup, or completely replace it. Here are just a few of the most popular IT responsibilities that SMART Services offers as a service.
Software as a Service (SaaS)
With software as a service, we're able to host your company's business-critical applications, allowing your team to access the software they need from any device and from anywhere. This increases your company's mobility and productivity. One cost-saving example of SaaS that you've likely heard before is cloud computing. When we host your companies data and software as a service, it's the same thing as "putting your information in the cloud."
One way that SaaS is able to save your business both time and money is by having us take care of the software maintenances. When we host your software, we make sure to keep it updated and troubleshoot any issues. This saves your company from having to foot the repair bill when downtime-causing software issues are encountered.
Security as a Service (SECaaS)
Network security is a crucial piece of the IT puzzle for any business. Thanks to SMART Services's managed IT services, you can outsource your company's network security for increased protection and peace of mind. With SMART Services remotely monitoring your network, we're able to identify threats in real time and take care of them. We can also update your antivirus software, install security patches, and run virus scans, all while your company is closed for the day. By doing security this way, these security measures won't slow down your system and cause expensive downtime.
Platform as a Service (PaaS) and Infrastructure as a Service (IaaS)
With PaaS, we're able to host your application platform. This is like a step up from SaaS, which just hosts your company's applications. The next step from PaaS is IaaS (Infrastructure as a Service). IaaS is where your entire IT infrastructure is hosted outside of your business.
Whether SMART Services only hosts a few of your applications or your entire infrastructure, the more of your technology that you can turn into a service will translate into more savings for your business! These are just a few of the great money-saving IT services that SMART Services offers. To learn more about other great IT services that you can outsource to us, give us a call today at 586 258-0650.