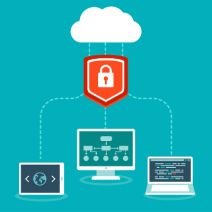 Virtualization services are nothing new in the technology industry, but the way we take advantage of it is always evolving. You've heard of server virtualization, where you separate the software operating the server from the hardware itself; but have you heard of desktop virtualization, and the vast benefits it can provide for your business?
There are two different kinds of ways virtualization services can affect your desktop business model. They are Desktop as a Service (DaaS), and Virtual Desktop Infrastructure (VDI):
Virtual Desktop Infrastructure: A virtual desktop infrastructure, or VDI, takes advantage of multiple desktop instances on a single server. This allows for different systems to be called from a single server, effectively giving your employees access to multiple applications and operating systems without having them installed on their desktops. Similarly, your IT department has the ability to allocate CPU and RAM accordingly, offering great versatility and control over your computing infrastructure. The primary dissuading factor for small and medium-sized businesses is that this kind of infrastructure, while offering an impressive amount of control, demands attention from dedicated IT professionals.
Desktop as a Service: Rather than be in full control of your technology, the DaaS service model is a completely hosted solution that's designed with the small and medium-sized business in mind. It's designed to be outsourced to IT professionals who know how to utilize the latest technology, and have the resources to handle an increased workload. This allows your business to avoid the responsibilities of dealing with complex technology, while allowing your users to take advantage of the benefits with any of the management knowledge or responsibility.
What's Best for Your Business?
It's likely that even if your SMB does have an in-house IT department, they're strapped for any spare time to innovate and integrate a new solution like a VDI. It's often more beneficial for SMBs to outsource this responsibility to a managed IT service company like SMART Services. You gain the abilities of several professional IT technicians who have years of experience implementing solutions just like these, and your business's bottom line will substantially increase due to the decrease in operational expenditures.
With virtualized desktop services, you can run thin clients instead of full-fledged workstations, which consume less power and are more dynamic in nature. Furthermore, since your solution is completely hosted on our virtual server, you'll save money by operating minimal hardware on-site.
For your business to take full control of its technology, you want only the most qualified professionals on hand. SMART Services can provide the necessary experience to fully utilize your virtualized desktop solution. Give us a call at 586 258-0650 to learn more.