Tech Tip: Secure Your iPad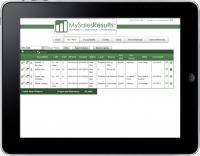 While mobile devices such as iPads have increased convenience and provided some business benefits, these devices are not without risks.
Here are some basic steps you can take to improve the security of your iPad.
Configure mobile devices securely.
Some simple configurations can aid in the security of your iPad. Enable password authentication, ensure SSL protection is enabled, utilize remote wipe capabilities, and avoid using auto-complete features that remember user names and passwords.