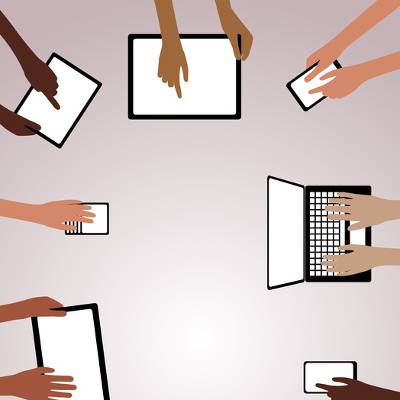 In the world of business technology, industries are looking to save money as often as possible while maintaining or improving the productivity of their employees. One such method is with a BYOD strategy, or Bring Your Own Device. Some businesses allow their team to bring in and use their own devices for work purposes, but whether or not this actually saves them money is another story altogether.
In truth, the expenses of BYOD depend entirely on how it's implemented. Depending on how your policy is set up, it might be costing your business rather than saving you money. Three years ago, the Aberdeen Group found that a company with 1,000 mobile devices wound up spending an extra $170,000 a year, while other reports from big names in the industry, like Intel and VMware managed to save money. Of course, this was a long time ago in tech years, so it's time to reevaluate how your BYOD policy holds up, and whether or not you need to change things to stay competitive in the industry.
According to TechRepublic, there are several variables which can contribute to the costs of BYOD versus the benefits. We've picked out the most important of the bunch so you can assess what should be considered before implementing a new BYOD policy, or altering your own.
Your Current Costs
The most obvious variable to take into account is the current cost of your business's devices. In order to assess your current mobile device situation, you'll need the help of both your accounting department and your IT department. This includes assessing just how much it costs you to operate and maintain company-owned devices, and all of the bells and whistles they come with.
Security Precautions
Security is always a concern for those looking to put a BYOD policy into place. This is largely due to the sheer number of devices connected to the network. With more devices comes a greater risk of a security breach. Therefore, you must account for the costs associated with enacting an enterprise-level security solution.
Employee Morale and Productivity
Some employees just don't want to use your company's technology, and will fight you on the topic until you're both red in the face. It could be due to a number of reasons, but the overall concept behind it is your employee's belief that they can do their job better with their own technology. If you let your team use their own technology when they want to, you're giving them a choice. Employees like to have choices in things, even if they have to comply with your BYOD policy. If your team could use a boost in the productivity department, mobile devices might be a decent incentive.
Responsiveness of Employees
If your employees always have a mobile device on their person, their responsiveness will surely increase. Employees might be more eager to engage in workplace activities from home if they are able to use their mobile devices in the work environment. The enhanced productivity might wind up saving you money in the long run.
The Mobile Device Management Solution
One of the largest concerns some businesses have concerning BYOD is the price of a mobile device management solution. These can punch a hole in your IT budget if you're not careful, especially if your IT team works by the hour. Instead, it's best to opt for an inexpensive, monthly service, like the mobile device management solution provided by SMART Services.
SMART Services's mobile device management solution is a combination of powerful tools designed to help your business boost workplace productivity. You can expect an inventory management protocol as well as the aforementioned security solutions to ensure that your team complies with your BYOD security policies. We can even whitelist and blacklist certain applications, so only allowed apps can access your network and sensitive information.
For more information about how to manage your BYOD expenses, or how to implement or strengthen your current BYOD policy, give SMART Services a call at 586 258-0650.