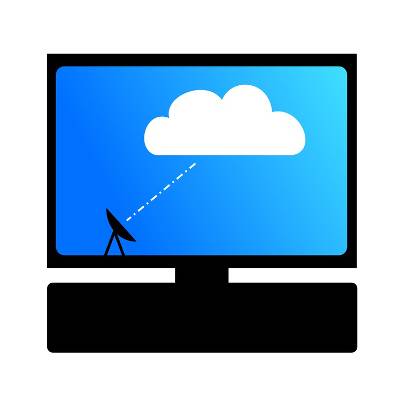 The world is slowly being overrun by machinery, and we are finding new uses for it every day. While not an entirely new subject, desktop virtualization is something that has become increasingly popular over the past few years, and it's easy to see why. Instead of keeping your desktop in a physical form, it's becoming more reliable to keep it digitally tucked away, safe and sound. This frees it from the potential physical problems associated with computers, such as a sudden crash or just dying out with age.
Besides the obvious preservation implications that desktop virtualization comes with, there are also the benefits that it provides for small businesses. Imagine welcoming a new team member to your company and having to take several hours preparing a machine for them to use. Now imagine that happening over and over again. Virtualization can save your company money while streamlining the way that you handle your technology. SMART Services can help you digitize your desktop environment with our hosted IT services.
Time to Go Mobile
It is getting increasingly more economical for small businesses to let their employees work remotely or from their own devices, but setting up every single device can cost your business a fortune, and allowing them to do it themselves puts your company's information at risk. Virtualizing your company's desktops mitigates this risk by allowing them to use their own hardware to access high-performance software using any secure connection.
Maintenance Has Never Been Easier
A virtualized desktop allows for far easier desktop maintenance. Rather than having a ton of downloaded software bogging down the system, the administrator may not allow you to download any additional software to the virtual desktop, but does present users with a customized interface equipped with all the software you use on a day-to-day. While increasing performance speed, this also makes IT much easier to troubleshoot. Your hosted desktop environment is monitored and maintained to prevent issues and downtime.
Set Up Permissions and Keep Your Computer Safe
Some of the most basic problems that small businesses face can be prevented by desktop virtualization. Employees often wind up downloading software and accidentally spreading malware or viruses to your company's network, but with hosted desktop solutions from SMART Services, that fear is a thing of the past. You can set up permissions that restrict what they can access on their system. Of course, if something still manages to find its way around your permissions, SMART Services will be able to remotely monitor your system for you.
All of these features point to one overall benefit of desktop virtualization: It reduces your company's costs. Your company will save money in the IT department, since you won't need one with SMART Services remotely managing your IT needs. Contact SMART Services at 586 258-0650 , and we'll revolutionize the way that you do business.