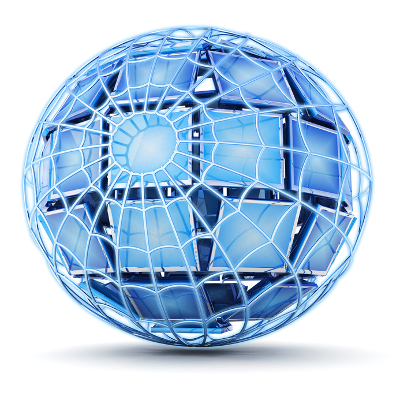 If websites are the new front door to your business, then what does that make your web hosting service? Your hosting service would theoretically be the neighborhood your business is located in. Therefore, even if your door is polished and your website content is good, a poor hosting service will detract customers like being located in the wrong part of town.
Shopping for a web hosting company can be as important as finding the right neighborhood for your business. There are several different types of hosting companies to choose from, you can go with a large provider, pick a local company that will work closely with you, or find a service that incorporates the best of both worlds. Here are 5 things to look for in a web hosting company that will help you find the service that's right for your business.

Timely Support
All websites require maintenance and support. You are dreaming if you think you can buy a website, set it up, and then never experience any downtime from a server. Even the best web hosting companies can only guarantee 99.9% uptime (another thing to look for). The key is to have good support in place to fix the impending problems. Timely support service provided by your hosting company will keep your website up and running and prevent expensive downtime. The more you lean on your website for your business, the more important timely service will be.

Parking Service
When managing your brand online, it's best practice to buy all the URL extensions with your company's name (.com, .net, .org, etc.--to be clear, etc. is not a URL type), along with misspelled domain names, hyphenated versions, and more. This tactic will help to protect your brand from market confusion and block competitors from buying similar looking URL's to distract from your message. Once you have purchased these addresses, you will want to find a web hosting company that will host them and keep them safe (aka, parking). If your market is local, you may not have to be overly concerned about URL parking.

Content Management Systems Capabilities
Content Management Systems (CMS) give you the capability to edit your website and make simple changes without having to hire a professional web designer for every little edit. There are many CMS platforms available, you will want to make sure your hosting provider is compatible with at least a few of them.
A website that a company rolls out for you needs CMS capabilities. Even if you do not blog, you will not want to pass on having the ability to blog for whenever you are hit with a whim to write. Keeping your content up-to-date is a great way to boost your websites search engine rankings, and it's a fun way to share informative content with your customers.
Growth Potential
You don't want to buy an enormous website that's bigger than what you need and accrue extra hosting expenses. It's even more important that you don't have a website that's too small. It's more expensive to overhaul a small website then it is to grow into one. When shopping for a web hosting service, you will also want to ask them about their policy for handling "spikes." You may get lucky and publish a blog article or post a video that goes viral and becomes the Internet's next big thing. If you haven't discussed this possibility with your web hosting company, then you may be surprised to find additional charges from the extra traffic that will accompany your virtual popularity. Extra charges are normal for this, but it's important you know what they are beforehand.

Explanations of Add-Ons
Like any business, a web hosting company will try to make money off add-ons. Many of these add-ons are helpful and will enhance your website; however, it's important that you take the time to understand the add-ons you are paying for. When setting up your site, it can be easy to pay for more add-ons than what you actually need. A good web hosting service will take the time to explain each add-on and steer you away from what you don't need.
Going with the right website hosting company for your business will be the virtual equivalent to having an attractive storefront in the right neighborhood. For more tips on how to make your technology work for your business, call SMART Services at 586 258-0650