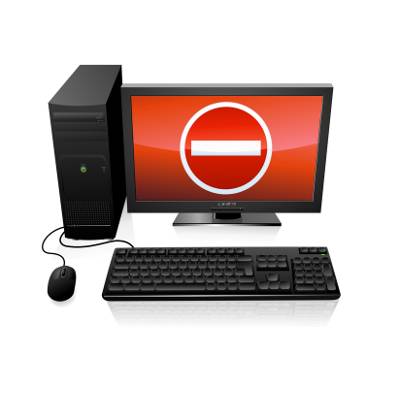 "Heigh-ho, heigh-ho. It's off to work we go!" Do you know the secret to why Dwarves are so good at mining? It's because they don't have an Internet connection in the caves to distract them from digging and singing. If you're looking to turn your staff into a loyal Dwarf-like workforce, then you will want to take advantage of content filtering.
Remove the Distractions, Increase Your Bottom Line
Content filtering is a technology that allows you to control what websites users on your network can and cannot view. SMART Services can provide this for your company with our Unified Threat Management (UTM) network security tool. In many cases, implementing content filtering technology has been shown to increase staff productivity by more than 25%. Talk about a gold strike!
Removing distractions from the workplace is a surefire way to increase employee productivity. It's not like restricting freedom for the sake of productivity is a radical idea; for example, this is why pants are required at the office. It's best practice for offices to put a restriction on comfort by requiring pants so that workers can be more focused on their job. Employees understand that they come to the office to work. Any reasonable team member will interpret the restrictions of Internet use for the sake of increased productivity as a reasonable action.
Get Specific with the Content You Filter
Content filtering with UTM allows you to control the levels of filtering that you feel are necessary to motivate your workforce. For example, if you think that your entire office needs a blanket policy to keep everyone from wasting time on YouTube, then you can use UTM to ban YouTube entirely. If on the other hand, you have the ability to distinguish between which staff members can use YouTube responsibly and which ones cannot, then you can filter out websites like YouTube on a per user basis. This is a fair way to not punish everyone for the few bad apples that can't handle Internet freedom.
If you think it would be difficult to discern which users are abusing their Internet privileges based on your observational skills, you can utilize UTM to play detective. With UTM, you can access detailed network records on which user did what over the Internet. You can even search by specific websites so that you can track your employee's visits to distracting places like YouTube, Facebook, Netflix, Google+, and everything else found on the web's web of distractions.

Gain a Personal Accountability Partner...
With all this talk about increasing employee productivity using UTM, we have overlooked one of the most important persons in the office that would benefit from content filtering, you! More so than anybody else in the office, the manager sweats the crunch from the clock and feels obligated to do the most with their time. The Internet can be as distracting for you as it is for everyone else. In fact, this desire for freedom from the Internet was found to be the case for 1/3 of all business owners that admitted a desire to spend less time on social media, this according to a recent survey from marketing group Vertical Response.
The same survey also pointed out that 43% of small business owners spend more than 6 hours a week using social media. You can use UTM to help wean you off of your Facebook addiction. After all, you're the boss; it's not like you have a lot people around you to get on your case about spending too much time posting pictures of your pets. You can think of UTM as an accountability partner that will help keep you focused from the Internet's distractions.

...Without the Bruises
Or, if you've got the payroll to pull it off, you can hire an assistant for the sole purpose of hitting you in the back of the head when you spend too much time on Facebook. The job of professional slapper was an actual position created by San Francisco blogger Maneesh Sethi. Maneesh was able to quadruple his productivity by hiring a slapper from Craigslist to get on his case every time he got distracted. Here is an excerpt from Maneesh's Craigslist post:
Title: (domestic gigs) Slap me if I get off task...
Hey!
I'm looking for someone who can work next to me at a defined location (my house or a mission cafe) and will make sure to watch what is happening on my screen. When I am wasting time, you'll have to yell at me or if need be, slap me.
You may not be able to hire an accountability slapper, but you can essentially achieve the same thing by adjusting the content filter settings on your UTM for both yourself and your entire staff. UTM is a super easy way to increase your company's overall productivity, and it's a solution that will lead to far less bruises than slapping. Call SMART Services today at 586 258-0650 to take control of your network's traffic with one easy solution.