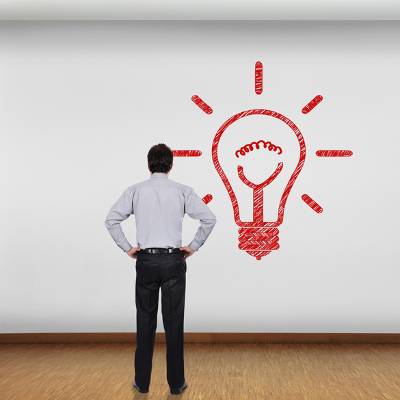 It's the nature of technology to take a while for the market to fully appreciate it. After it's released, there's an implementation phase where the benefits are weighed against the risks. This phase is usually a slow one, but if the technology is good, then its acceptance will be widespread and businesses will have to give excuses on why they're not using it.
Think back to one of the most revolutionary technologies in human civilization, the electric light bulb. This was obviously a brilliant idea (which is why good ideas are symbolized by it). However, powering bulbs with electricity required the creation of a major infrastructure, and it would be years before the light bulb would become affordable. Thomas Edison gave the first public demonstration of the light bulb on December 31, 1879. It wouldn't be until the early part of the 20th Century when light bulbs were used in urban centers. It would take even longer for rural areas to get electricity and the lower class could take advantage of the invention.
Today, everyone uses the light bulb. It's cheap, efficient, and leaps and bounds better than illuminating a room with candles or kerosene. A business not using light bulbs is either an Amish furniture maker, or an ironic company being run by hipsters. In the same way, there are several useful business technologies of today that have been around long enough to have proven themselves. Here are just three proven business technologies you should be using..

A Social Media Presence
There are still many businesses that don't view social media as a viable marketing option. Ten years ago, when social media was in its infancy, it was common for companies to write off social media. However, with billions of users, social media companies like Facebook have reached a place where Facebook alone is responsible for referring 21.3 percent of traffic to the average website. This statistic is too significant to ignore if your business is trying to utilize your website for growth. In the beginning, social media was used by teenagers to gossip about the latest boy bands, but now, it's evolved into a respectable marketing platform that every business needs to take advantage of.

VoIP
VoIP (Voice over Internet Protocol) is a dynamic communications technology that's been around long enough to develop robust communication features, and it's become very affordable. VoIP works by transferring data packets via the Internet, which is a much more practical approach to your company's phone system than running separate lines dedicated for the phones. A business that switches to VoIP will see significant savings on their long distance phone bill. All of these advantages to VoIP essentially make traditional landlines obsolete, and you don't want your business to get caught using obsolete technology.

Virtualization
Another business technology that's been around long enough to prove itself is virtualization. In fact, we've reached the point with its history that the tone of virtualization should be less about explaining its benefits, and more about addressing and dispelling the reasons a business may have for not using it. Processor magazine explains:
Virtualization is a mature technology, and for that reason, it's no longer a matter of whether you should implement virtualization, but rather, how far you should go with it....The benefits of virtualization are well established at this point, so it's important to embrace the technology and fold it into your everyday decision-making process in order to be able to take advantage of new innovations and future use cases.
Is your business taking advantage of proven technologies? It's one thing to be behind on the tech trends, but it's completely another thing to be so far behind that your business is using obsolete technology. Call SMART Services at 586 258-0650 for a free technology consultation where we review your company's tech so that you can know about better solutions available to your business. Stop making excuses and call us today!