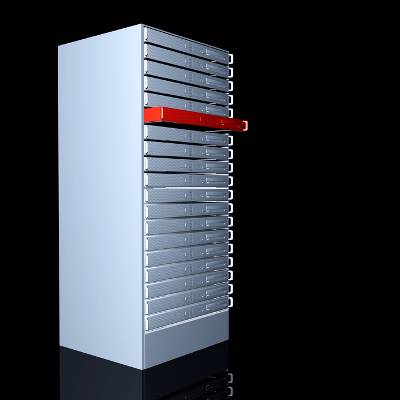 Businesses love one-size-fits-all solutions, especially when it comes to technology. Cookie cutter solutions are easy to budget around and easy to implement. However, there are some aspects of a company's technology that shouldn't be standardized, like server units.
When it comes time to pick one out for your business, the temptation is to treat your server unit like other pieces of equipment on your network. With equipment like monitors and terminals, you can simply order a pile of one size fits all models and get a bulk discount, but server units are different because they are essentially the heart of your organization's network. You will want to spend extra time customizing your company's server to meet the unique data needs of your business.
For example, a business like a manufacturing company is going to require a much different server unit than a hospital. An organization that has their entire staff using mobile devices to access company files from multiple locations will want a different server unit than a business that prefers to keep all of their employees under one roof. Every business comes with its own set of unique data management needs. Installing a server unit on your network that's a wrong fit will hinder company-wide productivity and cause unnecessary stress on your server's components.
When you go with SMART Services for your server needs, we take the time to understand exactly what the data needs of your business are so that we can equip you with a server unit that's optimized for your company. When it comes to the operations of your company meeting your expectations, having an optimized IT network for your business will make a big difference. With an optimized server unit, you will experience minimum amounts of downtime because the units will be able to adequately handle the computing demands of your business. Any solution that decreases your downtime will subsequently increase your bottom line.
When shopping for and implementing a new server unit for your business, here are just a few of the ways we make sure that your company is getting a server that meets your needs.
Server components are optimized to meet system demands.
Server units are deployed with end-to-end solutions that are tuned to the application for which they were designed.
Servers run proper software and operating systems.
Servers are supported with remote monitoring and maintenance services.
Having a server that's set up properly will increase the performance and reliability of your IT network. Once your business is setup with a server that's optimized for your data needs, you will want to make arrangements to maintain it properly so that it will continue performing at peak levels.
SMART Services can remotely take care of issues that your new servers will inevitably face with our managed IT services. Using our remote monitoring and maintenance tools, we are able to catch and fix server issues before they turn into downtime-causing problems. The most optimized and performance-enhanced server unit is still vulnerable to disasters, so we offer a Backup and Disaster Recovery solution to keep your data safe.
Because the success of your business depends on your technology performing well, you deserve a server that is customized and maintained to meet the unique needs of your organization--not some one-size-fits-all piece of junk that was on clearance. Call SMART Services at 586 258-0650 to equip your business with the server unit of your dreams!