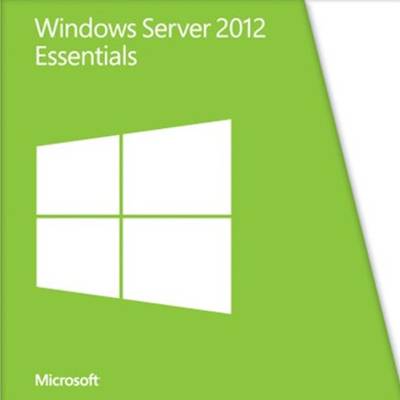 In October, Microsoft released their Windows Server 2012 R2 offering. To compliment this big release, Microsoft upgraded their Windows Server Essentials software by adding some cool new features and slapping R2 at the end. Windows Server 2012 R2 Essentials gives your business the option to deploy Essentials features in a larger domain as a Windows Server role.
Here are five new features in Windows Server 2012 R2 Essentials that you can use to do more with your company's servers.
Client Deployment
Windows Server 2012 R2 Essentials gives you the ability to connect computers to your domain from a remote location. This feature allows you to have mobile computers join your domain that are not on your corporate network. Client Deployment is a great business solution for BYOD (Bring Your Own Device) because it adds a level of security by asking the user for their username and password. Users will also be asked how many other users will be accessing the domain from the newly registered computer. The last setup question Client Deployment will ask a user is if they want to perform backups when the computer is running, or have Client Doman wake up the machine to perform a backup.
Mobile Device Management
Another great Windows Server 2012 R2 Essentials feature to help your business manage mobile devices and BYOD is Mobile Device Management. This feature will allow you to manage your different mobile devices through the Essentials dashboard using Exchange Active Sync. Additionally, Microsoft has made doing your Office projects on your mobile devices easier by integrating Windows Server 2012 R2 Essentials with Office 365.
Remote Web Access
Microsoft has updated the Remote Web Access feature in Windows Server 2012 R2 Essentials to make it optimized for touch screen mobile devices, which ties in nicely with the touch screen interface from Windows 8. Remote Web Access has also been enhanced with rich HTML5 support to improve your web browsing performance and free up resources for multitasking.
Client Full System Restore
This Windows Server 2012 R2 Essentials feature is now supported by Windows Deployment Services (WDS). By setting up the Client Restore Service task and performing client full system restore with WDS, you can easily create a client restore service. This is a much better way to restore client service than saving an image on a DVD.
BranchCache
BranchCache can be turned on to improve data access to offsite servers running Windows Server 2012 R2 Essentials. BranchCache uses WAN bandwidth optimization technology to give users access to remote servers that have content copied from a main or hosted server. This allows client computers at different locations to access the needed content from servers locally.
With the addition of these new features and more, Windows Server R2 Essentials is a great software solution for your company's servers that will give your business enhanced mobile computing capabilities. To learn more about how your business can benefit by upgrading to Windows Server R2 Essentials, give SMART Services a call at 586 258-0650 .