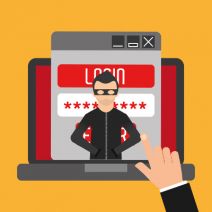 The Internet of Things (IoT) is constantly growing. Seemingly every commercially available product has a corresponding app or some sort of connectivity to the web. Even things with seemingly little intrinsic value are coming with Internet connectivity.
One of these "things" in the news at the moment is a BB-8 droid toy built by Sphero. This toy, consisting of a typical Sphero, is a commercially available, app-controlled, robotic ball, that has been painted like BB-8, the mischievous Droid from Star Wars Episode VII: The Force Awakens, and marketed to people who want their very own droid.
In a recent report, security experts were able to exploit a bug and "hack" into a BB-8 toy through its integrated wireless communication systems. This allowed them to inject code into the phone, which couples as the device's remote. Hackers were able to take full of control of the device in what is called a man-in-the-middle attack. While this particular case doesn't reveal anything sinister, a man-in-the-middle attack can potentially be very dangerous if targeting something of substance.
Man-In-the-Middle
A man-in-the-middle attack is easy to understand. Go back to the first grade. Remember the game "telephone" that you used to play? A man-in-the-middle hack produces similar results. Essentially, a person sends a message and the recipient receives it, but in the process of relaying the message, someone adds or omits some crucial element of the message. Just imagine that instead of the sentence, "Jane runs through the forest," the message being interrupted and manipulated is a customer's credit card number.
With the advent wireless systems, more entities are at risk for this type of hack than ever. This is why it's important to implement safeguards to ensure security of the information you send, whether you're sending instructions to a toy from your smartphone, or an essential file from a PC to your server. You need to make sure that commands are sent securely and get to the recipient in the way the sender intends. Precautions such as remote monitoring and management that include intrusion detection, and other protocols that assist with cyber security are good solutions to combat potential network security.
Potential for Attacks Require Solutions
Wireless technology has altered a great many things. Cumbersome, wired systems people used to fumble with are largely a thing of the past. Now people have to determine whether or not wireless systems are secure to use, and if they aren't, they have to do what they can to secure them. There are literally hundreds of solutions to help users secure their devices, whether it be from a mobile device or a PC/Mac running off a wireless network. In some cases, however, an inconsequential and seemingly irrelevant piece of the puzzle (like in this case, a toy with buggy software), could potentially leave you exposed.
The certified technicians at SMART Services take pride in developing the right solution for your agency. We will take into account the current state of your network and IT infrastructure, your current and projected growth, and the needs of the people that depend on the network to find and implement the solution that allows your company to focus on sales, and not the organization's computing needs. To learn more about network security and the solutions you need to keep your users out of the dark side, call us today at (586) 258-0650.